30 Homes

4+ Bedrooms

2.5+ Baths

7 Floor plan models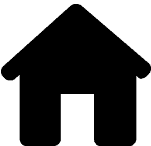 1957 – 2226 S.F.

1/3 – 1/2 acre lots
This is your final opportunity to purchase a home in one of Horn Lake, Mississippi's premier neighborhoods, Nicole Place.

Nicole Place is a large, established neighborhood conveniently located off Nail Road and within commuting distance of the area's biggest employers. This final phase of homes features modern, livable floor plans that are adaptable to the needs of today's homeowners. Larger, usable backyards offer plenty of space for everything from hosting a barbecue to playing catch.
LVP flooring in common areas
Carpet in bedrooms
Ceramic tile in master bathrooms
LVP flooring in bathrooms
Flat paint Backsplashes available (upgrade)
Granite or quartz (upgrade) countertops
Cultured marble bathroom countertops
9′ or 10′ ceilings
Stainless steel dishwasher, microwave, electric range
Electric fireplace with modern mantle
No fence
No blinds
Nicole Place features 30 homes on 1/3 – 1/2 acre lots.
We are local real estate experts that specialize in this new home community.
There are 30 total homes in Nicole Place. Currently, there are 6 properties for sale.
There are 14 available floor plans in Nicole Place, ranging from 1957 – 2226 S.F..
Nicole Place is located to the east of Walls, Mississippi and to the south of Southaven, Mississippi, minutes from the Interstate 55 exchange which leads directly to Memphis. It is recognized for its public schools and expansive parks. Horn Lake is home to Delta Technical College. There are big-box retailers, boutiques, restaurants, entertainment, and medical services nearby. Horn Lake has a high concentration of logistics-related jobs within the city limits.
Estimate your monthly mortgage payments with the calculator below or contact our team for more information about home financing.
Exclusive Mortgages Rates for Nicole Place
The Final Phase at Nicole Place
NEW HOMES IN NICOLE PLACE
Nicole Place is a quiet suburban community of new homes for sale in Horn Lake by Meridian Premier Homes. Positioned at the top of Mississippi, Nicole Place is less than 4 miles from the major employment centers in Memphis and Northern Mississippi. Conveniently located on the south side of Nail Road, just west of I-55, these new homes are within easy commuting distance to the area's biggest employers. Nicole Place offers generously landscaped, fully sodded oversized lots ranging from 1/4 to 1/3 of an acre, in the kind of neighborhood where children still go out to play until dinner time, and still have backyard barbecues. Meridian has struck the perfect balance between the natural and built environment. Buyers find a modern spin on country European architecture and well-appointed brick homes that offer magnificent construction details, high quality features, rich amenities, and home prices that offer tremendous value to our buyers.
Nestled among wooded rolling hills of DeSoto County, Horn Lake offers residents a suburban country atmosphere less than 1.5 miles from Memphis, the largest city in Tennessee. Featuring robust employment growth and an unemployment rate that's 13% below the national average, residents of Horn Lake enjoy a cost of living that is 18% below the US average. In addition to the peaceful, country atmosphere, when you live in Nicole Place your children will attend school in the coveted DeSoto County Independent School District, consistently one of the best school districts in Mississippi. It's not just the schools that rank highly. Horn Lake is routinely rated one of the best places to live in DeSoto County and Mississippi.
BORN HERE. BASED HERE. BEST HERE.
It was no accident that Meridian Premier Homes was founded here. We chose to build here and make Memphis our home. In fact, we are now building our brand new, state-of-the-art headquarters building in Southaven to better serve our customers, partners, and employees. Our commitment and market position in Memphis was recently recognized by the Memphis Business Journal by ranking Meridian Premier Homes the #3 homebuilder in Memphis. The commitment Meridian has made to these new homes in Horn Lake is clear. We have blended the finest old-world designs with the latest construction techniques, exquisite finishes, authentic detailing, and state of the art technologies to deliver exceptional new homes. Meridian Premier Homes builds homes where life is well lived.