4 Homes

4+ Bedrooms

2.5+ Baths

2 Floor plan models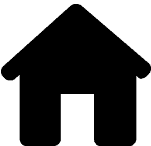 2,951-3,209 S.F.

1.5+ Acre lots
Minutes from Route 51 and Interstate 55, Rustic Ridge is a serene community in Nesbit with generous-sized yards that offer both privacy and natural beauty.
LVP or Hardwood Flooring in common areas
Carpet in most bedrooms
Ceramic tile in master bathrooms
LVP flooring in bathrooms
Flat or eggshell paint
Backsplashes on certain models
Granite or quartz countertops
Cultured marble bathroom countertops
9′ or 10′ ceilings
Stainless steel dishwasher, microwave, range
No fence
No blinds
Rustic Ridge features 4 homes on 1.5+ Acre lots.
We are local real estate experts that specialize in this new home community.
All 4 homes in Rustic Ridge have sold out. Fortunately, there are 43 properties for sale in nearby communities.
Nesbit is an unincorporated area of DeSoto County. It offers the best of both worlds – the spaciousness and serenity of country living and easy access to the neighboring communities of Hernando and Horn Lake. It is a great place to raise a family with top-performing schools, libraries, recreation, and amenities within ten minutes.
Estimate your monthly mortgage payments with the calculator below or contact our team for more information about home financing.
Exclusive Mortgages Rates for Rustic Ridge