32 Homes

4+ Bedrooms

2.5+ Baths

3 Floor plan models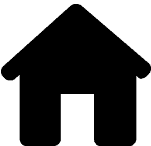 2,402-2,550 S.F.

6,000-10,000 S.F.
Near Route 78 in the city of Olive Branch, La Belle Maison is a sophisticated gated community with French Country-style homes. Walking trials and a park-like setting offer opportunities for outdoor relaxation or recreation.
LVP in common areas
Carpet in bedrooms
Ceramic tile in master bathrooms
LVP flooring in bathrooms
Flat paint
Backsplashes on certain models
Granite or quartz countertops
Cultured marble bathroom countertops
9′ or 10′ ceilings
Stainless steel dishwasher, microwave, range
No fence
No blind
La Belle Maison features 32 homes on 6,000-10,000 S.F..
We are local real estate experts that specialize in this new home community.
All 32 homes in La Belle Maison have sold out. Fortunately, there are 33 properties for sale in nearby communities.
Olive Branch offers the best of small-city living and was voted a "Top 5 City to Live in America" by Money magazine. It has outstanding public schools and convenient access to the Olive Branch Public Library. Olive Branch is close to shopping and dining options, and it has expansive community parks and recreation program for all ages. Methodist Olive Branch Hospital has 100 beds and was named to Newsweek's 2021 list of "Best Maternity Hospitals."
Estimate your monthly mortgage payments with the calculator below or contact our team for more information about home financing.
Exclusive Mortgages Rates for La Belle Maison