4 Homes

4+ Bedrooms

2.5+ Baths

4 Floor plan models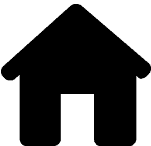 1,957-2,280 S.F.

1/2+ Acre lots
Situated off Highway 51 in the charming town of Senatobia, Mississippi, is Carolina Grove. This neighborhood features finely crafted one- and two-story homes with exquisitely designed open-concept floor plans. Each home provides plenty of room for entertaining, multiple bedrooms to accommodate your growing family or out-of-town guests, and spacious yards for gardening and entertaining. No matter your lifestyle, we invite you to explore what Carolina Grove has to offer.
LVP Flooring in common areas
Carpet in bedrooms
Ceramic tile in master bathrooms
LVP flooring in bathrooms
Flat paint
Backsplashes available (upgrade)
Granite or quartz (upgrade) countertops
Cultured marble bathroom countertops
9′ or 10′ ceilings
Stainless steel dishwasher, microwave, electric range
Electric fireplace with modern mantle
No fence
No blinds
Carolina Grove is located in the county seat of Tate County with direct access to DeSoto County and Memphis via Interstate 55. This is a close-knit community steeped in history and natural beauty. It is home to outstanding public schools, a regional library, and Northwest Mississippi Community College. Carolina Grove is just 45 miles northwest of the University of Mississippi in Oxford. Medical and surgical care is available at nearby North Oak Regional Medical Center.
There are 4 total homes in Carolina Grove.
There are 5 available floor plans in Carolina Grove, ranging from 1,957-2,280 S.F..
Carolina Grove features 4 homes on 1/2+ Acre lots.
Estimate your monthly mortgage payments with the calculator below or contact our team for more information about home financing.
Exclusive Mortgages Rates for Carolina Grove
When you finance through Meridian Premier Homes Program.