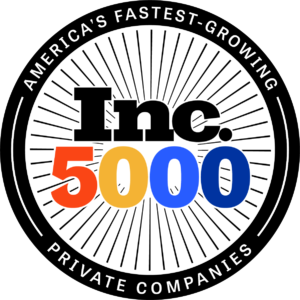 FOR IMMEDIATE RELEASE

Press Contact: Wendy Dube
Phone: 760-415-4994
Email: [email protected]  
For the 6th Time, Meridian Pacific Properties Earns Place on Inc. 5000,
Ranks No. 2113 in 2023
Three-year Revenue Growth of 265 Percent Propels Meridian
to No. 4 in the Memphis MSA and No. 45 in Tennessee

MEMPHIS, Aug. 15, 2023 – Meridian Pacific Properties, Inc. (Meridian), a premier land developer, builder, and seller of single-family residences and townhomes in the Memphis Metropolitan Area, today announced it ranks No. 2113 on Inc.'s 2023 list of America's fastest-growing private companies. With three-year revenue growth of 265 percent, Meridian jumps over 1,700 spots from 2022 and now ranks 4th among companies in the Memphis MSA and 45th in Tennessee. This is Meridian's 6th appearance on the prestigious list.
"Over the past several years, Meridian has seen unprecedented demand from both traditional homebuyers and investors looking to leverage historically low interest rates to purchase Class A assets in Memphis because of the region's robust economy and return on capital," says Jeff King, co-founder and principal of Meridian. "During the period under review, we faced a fractured supply chain, labor shortages, and inflation; yet we rallied to maintain the quality of our construction, decrease build times, and sell a record number of homes. Thank you to our team and business partners for their creativity, adaptability, and fortitude."
The Inc. 5000 provides a data-driven look at the most successful companies within the economy's most dynamic segment – its independent, entrepreneurial businesses. Facebook, Chobani, Under Armour, Microsoft, Patagonia, and many other household name brands gained their first national exposure as honorees on the Inc. 5000 list. This year's list includes companies that have achieved rapid growth while navigating inflationary pressures, the rising cost of capital, and seemingly intractable hiring challenges. In all, this year's Inc. 5000 companies have added 1,187,266 jobs to the economy over the past three years.
"Running a business has only gotten harder since the end of the pandemic," says Inc. editor-in-chief Scott Omelianuk. "To make the Inc. 5000 – with the fast growth that requires – is truly an accomplishment. Inc. is thrilled to honor the companies that are building the future."
"Our flexible business model allows us to build precisely what cities need for housing and to withstand the ups and downs of the economic cycle," explains Kent Coykendall, president of Meridian. "It's an incredible honor to be named to the Inc. 5000 for a sixth time. Meridian is Memphis's fourth largest homebuilder, and now Inc. has recognized us as the metro's fourth fastest-growing private company. Our plan is to continue building well-designed, modern homes to accommodate those who wish to buy, invest in, and rent new-construction homes in the suburbs of Memphis."
Meridian's founders chose Memphis after analyzing the country's 366 largest metropolitan areas. They found Memphis to be a resilient city, stable and ripe with opportunity, but in need of quality housing options for its highly skilled workforce. Furthermore, the founders believed the area would remain desirable for decades to come because it is ground zero for American's distribution network and the hub of ecommerce.
Each home and community Meridian builds adheres to the company's high standards of excellence and aims to enhance the surrounding area. Most of Meridian's 45 employees are based in Memphis and responsible for building and selling single-family homes under the Meridian Premier Homes brand. The company's satellite office outside of San Diego oversees its build-for-rent platform and works with individual investors and funds seeking some of the highest risk-adjusted returns in the country. Meridian Property Management manages more than 1,000 Class A doors in the Memphis area for Meridian's investors and its own account.
For complete results of the Inc. 5000, including company profiles and an interactive database that can be sorted by industry, location, and other criteria, go to www.inc.com/inc5000. The top 500 companies are featured in the September issue of Inc. magazine, available on newsstands beginning Tuesday, August 23.
More about Inc. and the Inc. 5000

Methodology
Companies on the 2023 Inc. 5000 are ranked according to percentage revenue growth from 2019 to 2022. To qualify, companies must have been founded and generating revenue by March 31, 2019. They must be U.S.-based, privately held, for-profit, and independent—not subsidiaries or divisions of other companies—as of December 31, 2022. (Since then, some on the list may have gone public or been acquired.) The minimum revenue required for 2019 is $100,000; the minimum for 2022 is $2 million. As always, Inc. reserves the right to decline applicants for subjective reasons. Growth rates used to determine company rankings were calculated to four decimal places.
About Inc.
Inc. Business Media is the leading multimedia brand for entrepreneurs. Through its journalism, Inc. aims to inform, educate, and elevate the profile of our community: the risk-takers, the innovators, and the ultra-driven go-getters who are creating our future. Inc.'s award-winning work reaches more than 50 million people across a variety of channels, including events, print, digital, video, podcasts, newsletters, and social media. Its proprietary Inc. 5000 list, produced every year since 1982, analyzes company data to rank the fastest-growing privately held businesses in the United States. The recognition that comes with inclusion on this and other prestigious Inc. lists, such as Female Founders and Power Partners, gives the founders of top businesses the opportunity to engage with an exclusive community of their peers, and credibility that helps them drive sales and recruit talent. For more information, visit www.inc.com.
About Meridian Pacific Properties, Inc.
Meridian Pacific Properties, Inc. is a vertically integrated family of companies that develops, builds, manages, and sells single-family residential properties in the greater Memphis Metropolitan Area. Since 2006, the company has helped individual investors from across the country procure real-estate assets that yield high risk-adjusted returns while generating strong cash flow and internal rate of return. Considered a pioneer in the build-for-rent industry, Meridian has been building high-quality homes since 2014. For more information about Meridian Pacific Properties, please visit www.meridianpacificproperties.com.
# # #